Malaysia, 23 January 2018 – Bridgestone Tyre Sales (Malaysia) Sdn. Bhd. (Bridgestone Malaysia), an affiliate of Bridgestone Corporation, the world's leading rubber and tyre company, today officially announced that its ECOPIA EP150 tyre is fitted as original equipment on the Malaysian's second national car, Perodua's newly launched vehicle, the 2018 All-New Perodua Myvi 1.3 litre.
ECOPIA EP150 tyres utilizes unique compounds and cutting-edge technology in tread design to strike a balance between fuel efficiency, safety and durability. Engineered for the cost-conscious and eco-conscious driver, EP150 has low rolling resistance that reduces the production of harmful carbon dioxide emissions that contribute to global warming.
Overview of tyres supplied
| | | | | |
| --- | --- | --- | --- | --- |
| Model | Tyre Pattern | Tyre Size | Load Index | Speed Symbol |
| PERODUA MYVI 1.3 LITRE | ECOPIA EP150 | 175/65R14 | 82 | T |
ECOPIA EP150's Key Features
ECOPIA EP150 is a tyre that truly reflects Bridgestone's advanced technology and commitment to innovation.
This low rolling resistance tyre is designed to deliver excellent fuel economy and low noise while maintaining Bridgestone's renowned safety standards.
Excellent braking performance
Improved fuel efficiency
Low noise for a quieter, more comfortable ride
Superior wear resistance
Exceptional handling in hazardous and wet conditions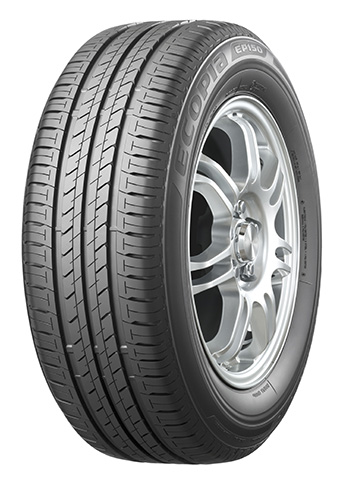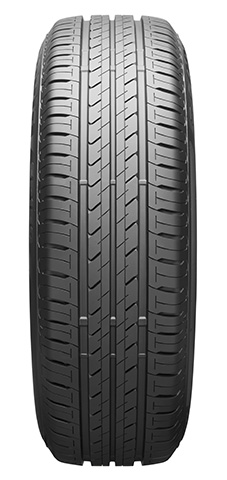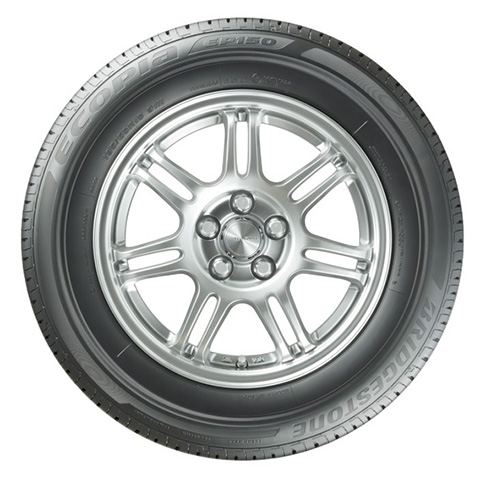 New technologies in New Tread Design
Rib-linked blocks
Outstanding braking performance. It uniforms ground contact when braking, enhances braking even in wet condition.
Optimized 3D block shape
Minimize block surface contact lift off.
ECOPIA compound
Improves rolling resistance.
Weight - optimization
Optimize the balance of each material for improved RRC without compromise the durability.
Key Features of Perodua Myvi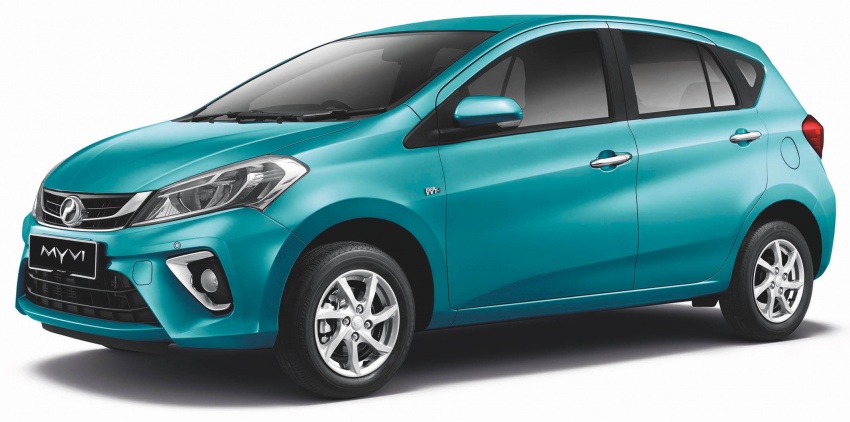 The All-New Myvi is available with a choice of five variants with engine capacities ranging from 1.3 to 1.5 litre. Powering the All-New Myvi are 1.3 and 1.5 litre Energy Efficient Vehicle (EEV) engines from the Daihatsu Perodua Engine Manufacturing plant in Sendayan, Negeri Sembilan.
Equipped with Dual VVT-I, the engines are mated to either a five-speed manual transmission (MT) in the 1.3 litre variant or a four-speed E-AT automatic transmission (all variants). The All-New Perodua Myvi satisfies EEV standards in compliance with Euro 4 regulations. A new "Eco Idle" system, aerodynamic design and overall technological improvements provide a cleaner and more economical drive. The new EEV engines elevate iconic efficiency to a new level. Low noise and vibration levels contribute to a comfortable driving experience with high fuel efficiency.
About Bridgestone
Bridgestone Corporation, headquartered in Tokyo, is the world's largest manufacturer of tyres and other rubber products. While tyre contributes significantly to Bridgestone Group's sales worldwide, Bridgestone also manufactures industrial rubber and chemical products, sporting goods, and other diversified products.
Bridgestone Tyre Sales (Malaysia) Sdn. Bhd. is an affiliate of Bridgestone Corporation. The company was set up in April 2000 with the aim of providing exceptional customer service and to introduce quality products for the benefit of Malaysian consumers. The company offers a wide range of tyres, tubes and flaps for passenger cars, 4x4s, light trucks, trucks & buses as well as industrial & agricultural vehicles and machinery.