Petaling Jaya (28 July 2018) – For the fourth consecutive year, Bridgestone Malaysia has once again lent its support to the National Cancer Society Malaysia's marquee event, "2018 Relay For Life Kuala Lumpur". This year, Mr. Yuichiro Shirai, Managing Director of Bridgestone Malaysia handed over a cheque of RM66,000 to the National Cancer Society Malaysia.
Proceeds from the donation will be used for community outreach efforts, therapy and wellness programmes for cancer patients and survivors, cancer and health screening services and free accommodation for underprivileged children undergoing cancer treatment.
The "2018 Relay For Life Kuala Lumpur" is the signature fundraising event for the National Cancer Society Malaysia. It is a global event covering over 20 countries that celebrates survivors, remembers and pays tribute to lost loved ones, and raises awareness about early detection and prevention of cancer as well as garners much-needed funds.       
Held at Dataran PJ on 28 July 2018, the event attracted thousands of supporters. The Relay For Life was a rousing non-stop 8-hour event that began at 4.00pm and ended at 12.00am. The first lap started with the survivors lap, which was a fitting tribute indeed to their successful battle and overcoming spirit. The participants were flagged off by the Sultanah of Perak, Duli Yang Teramat Mulia Raja Puan Besar Perak Darul Ridzuan Tuanku Zara Binti Datuk Salim Davidson.
Bridgestone Malaysia's team, together with cancer survivors, their caregivers and the general public, took turns to walk the track in a collective show of support and to generate greater cancer awareness amongst the public.
Bridgestone Malaysia had a booth at the event selling a variety of delicious snacks like sausages, cotton candy and coffee which were a hit with the public. Mini games were also organised with exciting Bridgestone merchandise as prizes. Total of RM3,138 from the sales of the food and games participation fees were donated to The National Cancer Society Malaysia.
Bridgestone Malaysia's CSR's (Corporate Social Responsibility's) motto, "Our Way To Serve"  reflects its responsibility to future generations as a global leader in the tyre industry. Serving society with superior quality is Bridgestone Malaysia's heritage and mission. Bridgestone Malaysia is committed to using its strengths and competencies to address health, education and other pertinent issues and supports communities by enhancing the way people live, learn, work and play. One of the tangible ways Bridgestone Malaysia has contributed to truly community-worthy initiatives is by its continued participation in the National Cancer Society Malaysia's annual Relay For Life event.
Bridgestone Malaysia's Managing Director Mr. Yuichiro Shirai said, "We are truly honoured to be part of this very important event. Supporting the National Cancer Society Malaysia in its various activities and endeavours via our donation is our way of giving back to Malaysian society and showing our care, concern and admiration for cancer survivors and fighters. We are optimistic that new breakthroughs in medical technology will continue to be developed to offer hope and a better quality of life to cancer patients."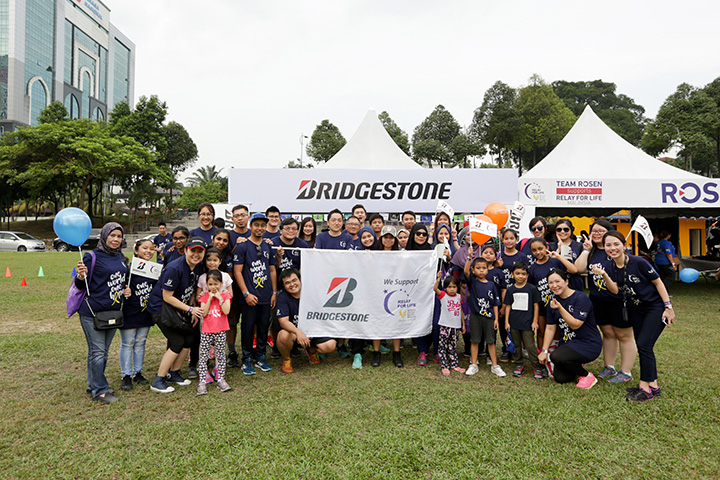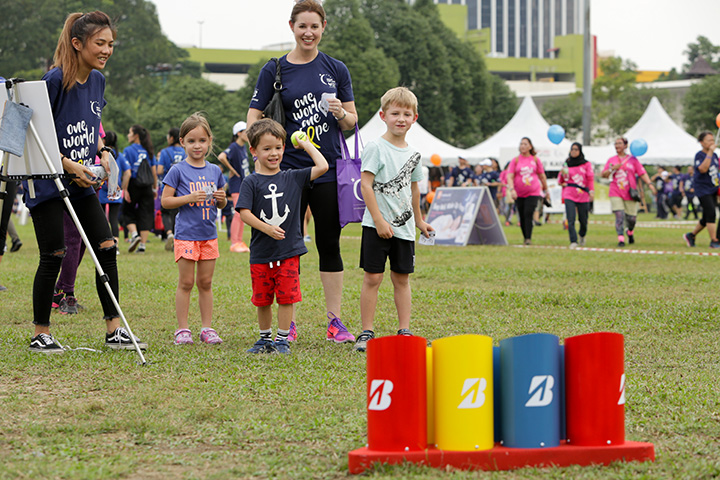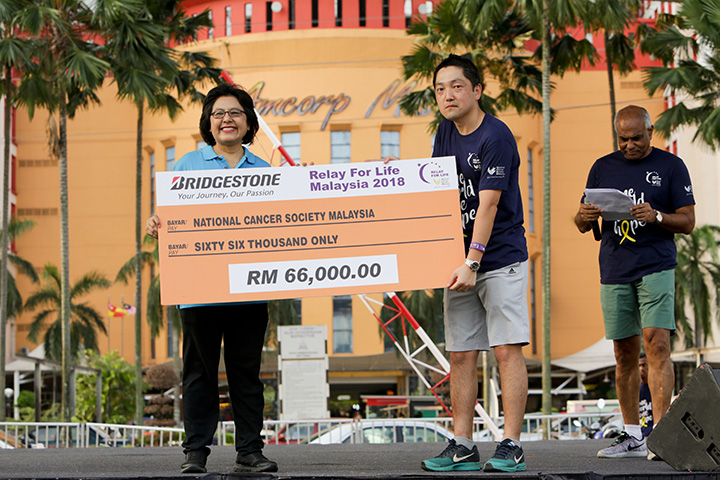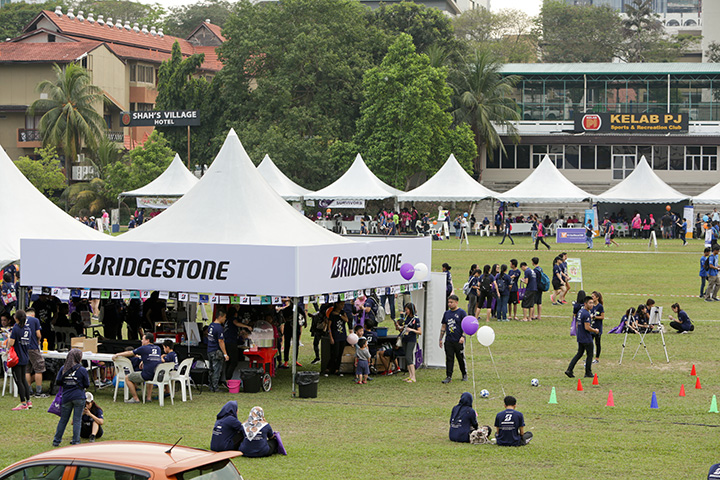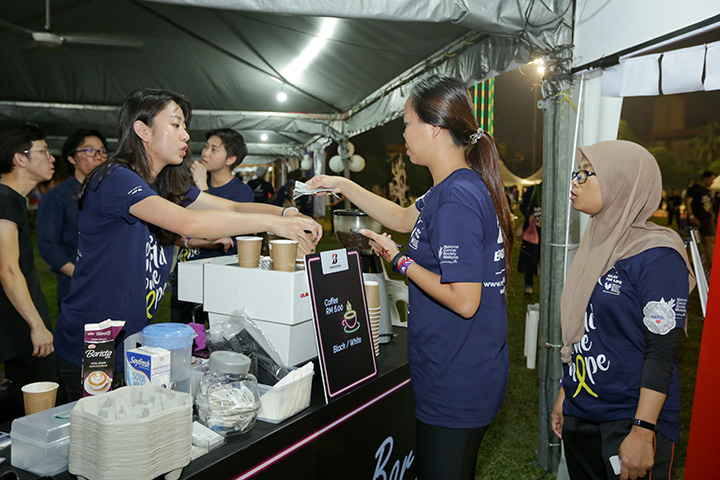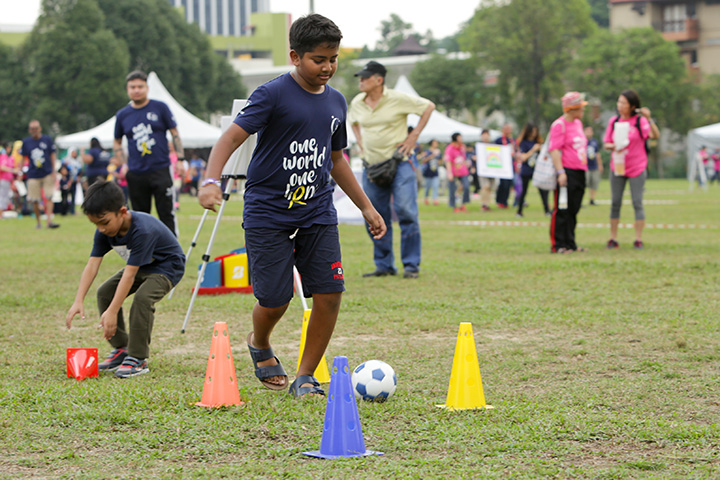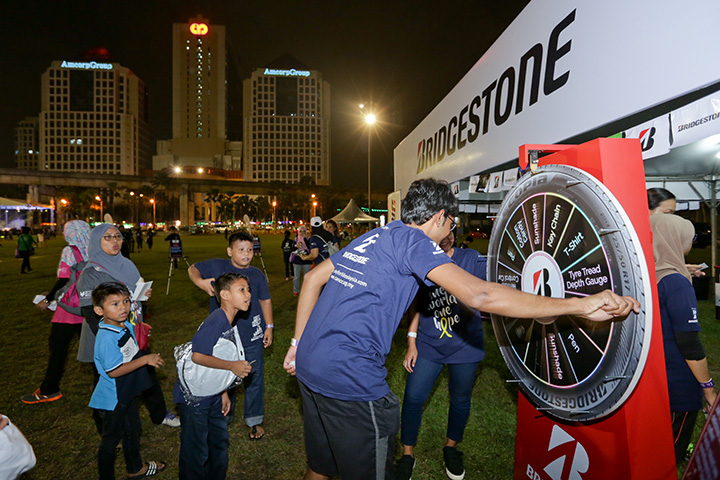 About Bridgestone
Bridgestone Corporation, headquartered in Tokyo, is the world's largest manufacturer of tyres and other rubber products. While tyre contributes significantly to Bridgestone Group's sales worldwide, Bridgestone also manufactures industrial rubber and chemical products, sporting goods, and other diversified products.
Bridgestone Tyre Sales (Malaysia) Sdn. Bhd. is an affiliate of Bridgestone Corporation. The company was set up in April 2000 with the aim of providing exceptional customer service and to introduce quality products for the benefit of Malaysian consumers. The company offers a wide range of tyres, tubes and flaps for passenger cars, 4x4s, light trucks, trucks & buses as well as industrial & agricultural vehicles and machinery.
About National Cancer Society Malaysia
The National Cancer Society Malaysia (NCSM) is a registered, tax exempt charity body established in 1966, under the laws of the Malaysian Societies Act and Registrar of Societies Malaysia, and is the first cancer related NGO in the country that provides education, care and support services for people affected by cancer. NCSM was founded by Dato' Dr S.K. Dharmalingam and launched by the YAB Tun Abdul Razak. It is now under the distinguished patronage of the Sultan of Perak. The Society is financed entirely by voluntary contributions from the public.
Being the only charitable organization that provides holistic cancer support to patients and caregivers, NCSM takes them through their journey in understanding and dealing with cancer in various phases through its four cancer centres – Cancer & Health Screening Clinic, Nuclear Medicine Centre, Resource & Wellness Centre and the Children's Home of Hope and branches in six states – Johor, Negeri Sembilan, Melaka, Perak, Penang and Sarawak.