Recently, Bridgestone Ecopia EP300 product received 2018 China Gold wheel Awards "Best Eco-Friendly Tire of the Year" in the tire testing hosted by MOTIVO Magazine, for its outstanding performance on fuel efficiency, environmental friendliness and wet surface safety. Meanwhile, Bridgestone also received 2018 China Gold wheel Awards "Outstanding Contributions Brand for the Year" for its active engagement in CSR activities.
Award information:
| | | |
| --- | --- | --- |
| Model | Tire performance features | Award |
| Ecopia EP300 | Fuel efficiency, wet braking, wear life | 2018 China Gold wheel Awards "Best Eco-Friendly Tire of the Year" |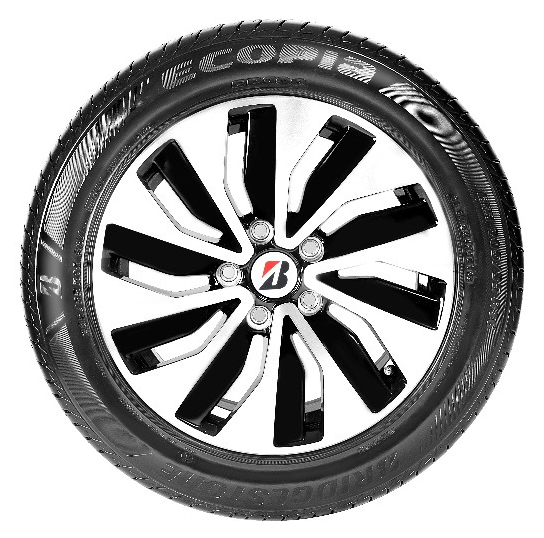 The China Gold wheel Awards hosted by MOTIVO Magazine is recognized as prestigious tire testing in replacement tire market, and has been successfully held for ten years. This year, with the theme of "2,000 kilometers field tests", the China Wheels Awards went beyond Proving ground to actual road conditions including highways, mountain roads and off roads. Thought testing in actual road conditions, it can provides consumers with a genuine and valuable reference.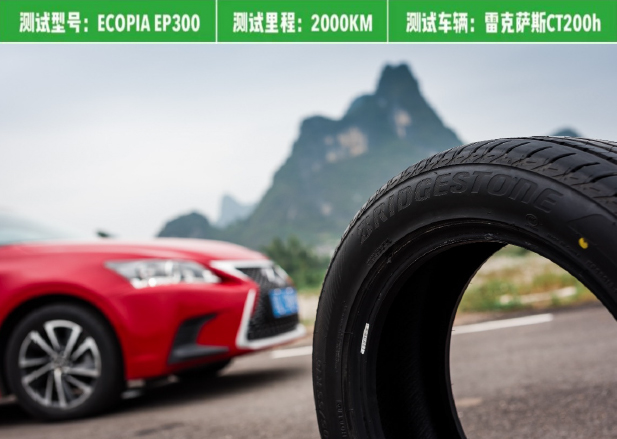 Photos courtesy of: MOTIVO Magazine
Launched in 2018 as Bridgestone's flagship product, EP300 tire is equipped with Bridgestone NanoPro-Tech ※ 1, which significantly reduces tire rolling resistance and improves fuel efficiency compared with the previous generation product ECOPIA EP150. Besides, ECOPIA EP300 optimizes the tire crown structure and adopts original arc pattern block edge and multiple circular pattern blocks design, optimizes the distribution of tire ground contact pressure and braking performance, thus ensuring low rolling resistance while considering wet handling performance, providing consumers with a safer driving experience. At this year 2018 China Gold wheel Awards "Best Eco-friendly Tire of the Year" awarded to Bridgestone Ecopia EP300 demonstrated that Bridgestone's products are high recognized by professional automobile media.
In addition to Ecopia EP300's excellent performance, Bridgestone brand has also been recognized as 2018 China Gold wheel Awards "Outstanding Contributions Brand of the Year". As Worldwide Olympic Partner and Worldwide Paralympic Partner, Bridgestone advocates the core message of "Chase Your Dream", provides strong supports on various Olympic sports, and supports people who overcome obstacles in order to chase their dreams. In the meanwhile, Bridgestone also actively engages in public welfare activities in China, Bridgestone Happy Tangram education support program has been held for 10 consecutive years and benefited more than 38 schools, 11,000 teachers and students.
With corporate mission "Serving Society with Superior Quality", Bridgestone will continue to provide high-quality goods and services, and contribute to the creation of a safe,secure and eco-friendly mobile society.
NanoPro-Tech: In view of the required performance of fuel efficiency, safety, noise reduction and wear resistance, the structure of rubber is controlled in a unit of 1/1000000, thus giving play of the ultra-micro technology of tire performance to the greatest extent.